I think this is a record for me. I've posted three days in a row which will undoubtedly be followed by 3 weeks of silence. meh

I purchased the latest version of Photoshop Elements a few months ago for some work stuff but my photoshop skills are pretty lacking. I'd played around with the full version of photoshop about two years ago and I was making some decent progress with a picture to illustrate my Masters of the Universe fic "When Fates Collide". However for some reason I'm finding Elements a little more confusing although the templates are very helpful. I'm sure I need to poke around a bit to get the feel for it but right now I'm feeling a bit constrained.

With that being said I've tried putting together a cover for one of my long gestating Forever Knight fics called "Things We Lost in the Fire". It was inspired by an image that
vtress29 had on her livejournal.

The first version is nice and sparse and works for me but I wondered if there was different take I could take with it. The second version is very busy at first glance but the more I look at it the more I like it. Maybe it's all the FK images. The concept of including several images might be the right way to go but perhaps it's the execution that's wrong. Either way I'll keep fiddling around with it. The end of the story is what's holding me up but I'm really excited for this story. It's been so much fun to write. I just wish I could finish it.




Image of Geraint Wyn Davies is from season 5 of
24
.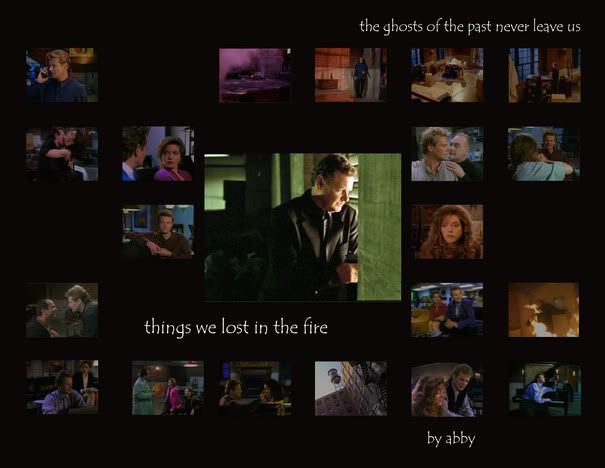 Most of the images in the second version come from the
Knightwatchman
archives.