Both The Border and Murdoch Mysteries came out pretty well in the nominations department for the 23rd Annual Geminis, the highest honor in Canadian television.

The Border received 9, including Best Dramatic Series, Lead Actor, Supporting Actor, and Supporting Actress for Catherine Disher. That last one of course makes me very happy. I'm such a fan of Catherine Disher and I believe this will be her 5th nomination. She was nominated twice for her work as Natalie on Forever Knight, she won in 2004 for Snakes & Ladders and her first nomination was for her ultra adorable and hilarious turn in the TV movie Grand Larceny as a ditzy showgirl. If you haven't seen it you should track it down immediately.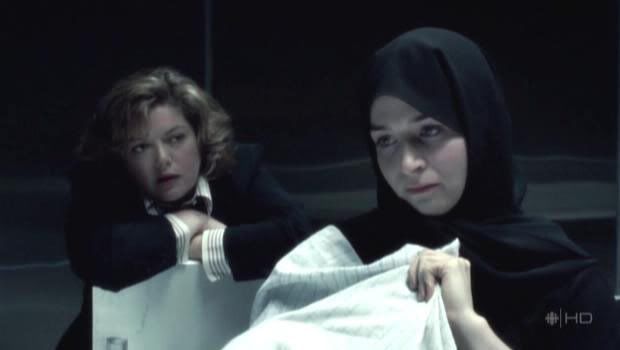 Ben Bass who played Vachon on the final season of Forever Knight also scored a nomination for his work in the mini-series Would Be Kings as Best Lead Actor. I've heard lots of great things about this but I've yet to get my hands on it. This certainly is an incentive.

Murdoch Mysteries made out like gang busters with 14 nominations. They're well deserved. It's a highly enjoyable and unique show. Although I was disappointed that Geraint Wyn Davies didn't get any recognition for his role in either one of his two guest performances as Arthur Conan Doyle. GWD really makes me happy. Phooey!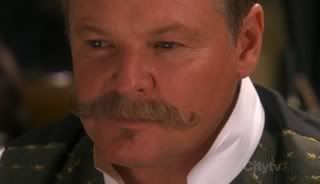 It also would have been nice to have Ger and Catherine together in the same auditorium. They presented together back in 1993.
kristin1228 has screengrabs up at KnightVision here.

Nigel Bennett didn't get a nomination either for his supporting work in The Border but for me it's not completely unexpected. At times his character is too much of a one dimensional bad guy and he really hasn't been given anything to work with. Hopefully during the upcoming second season this'll change.

All this reminds me how behind I am in screengrabbing The Border. At least the Maggie and Mannering scenes. I've meant to and I keep getting sidetracked. Bad me!

Edited to add: I forgot to mention that Erica Durance also received a nomination for Best Performance by an Actress in a Leading Role in a Dramatic Program or Mini-Series for I Me Wed.